Nursing Students Excel
The School of Nursing is one of the youngest Schools in the University of Embu. The School offers 3 programmes that seek to meet the needs of an ever-changing health care environment namely: Bachelor of Science in Nursing (Upgrading), Bachelor of Science in Nursing (Direct Entry) and Bachelor of Science in Community Health.
Our graduates are distinguished by their critical thinking skills, leadership ability and excellent clinical practice. They can also work effectively in multidisciplinary teams geared towards improving health care for patients and their families. The School is proud to report that our first cohort of upgrading students reported a 100% pass rate in the August 2018 Nursing Licensure Examinations against a national pass rate of 85%.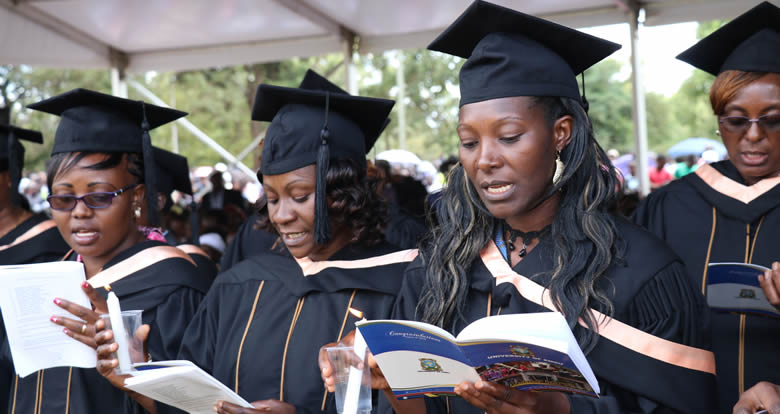 The learning atmosphere at the School of Nursing is built on the mission and vision of the University. The University has continued to provide the required resources by equipping our skills laboratory for effective teaching and learning as well as facilitating collaboration with our partners such as Embu Level 5 Hospital, Kyeni Hospital, and Our Lady of Lourdes Mission Hospital, among others. The faculty is committed to training nurses who will make a difference in the communities they serve.
The School of Nursing admits both government-sponsored and self-sponsored students into our direct entry programmes. The School also admits self-sponsored upgrading students who wish to upgrade from Diploma to Degree. We also plan to introduce new market-driven programmes to prepare graduates who will be instrumental in the achievement of Kenya's Vision 2030 and the Big 4 Agenda. The Master of Public Health programme will soon be rolled out after the necessary approvals.